Joyce's Column: October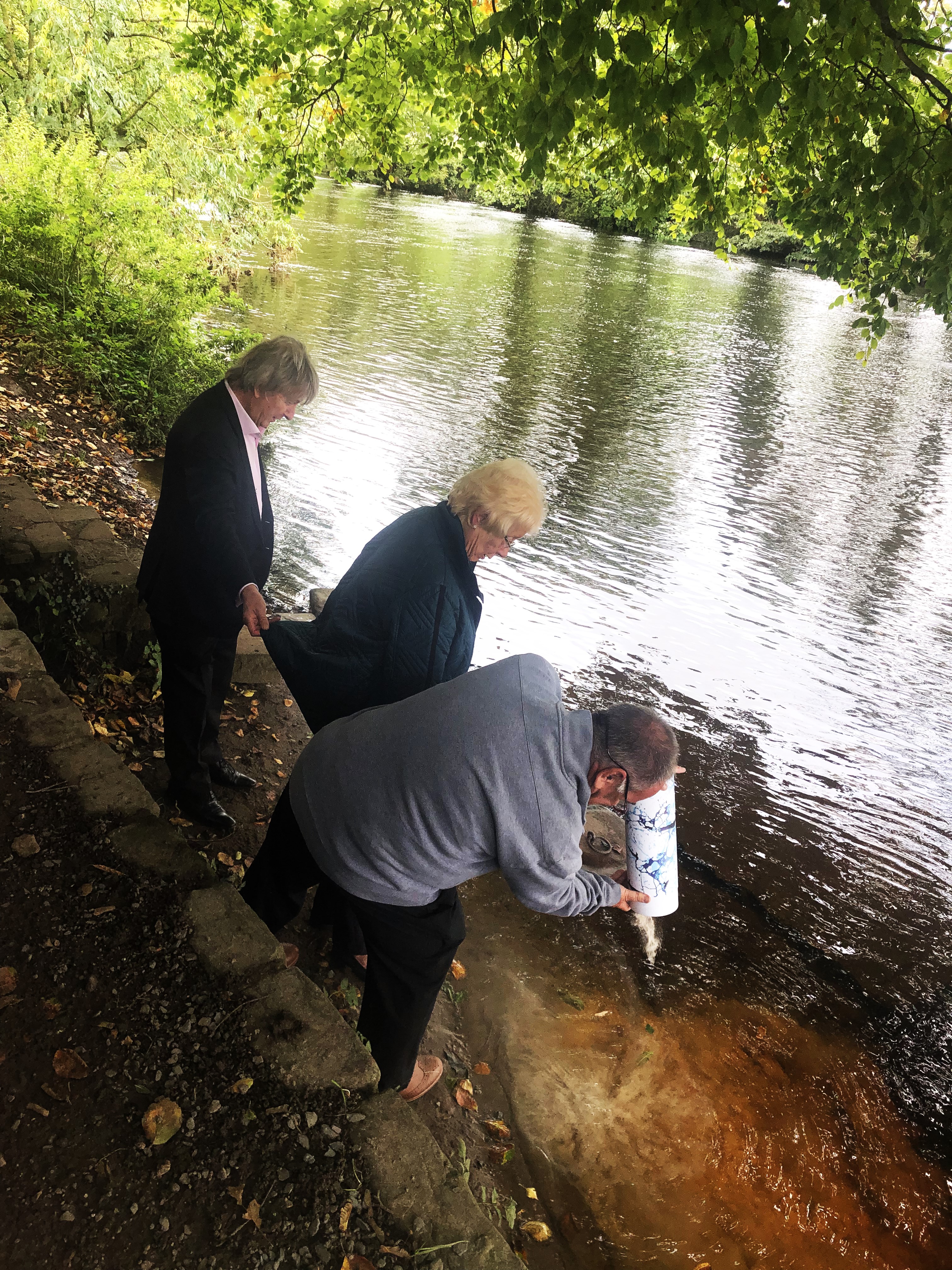 The Red Lion, Burnsall and the River Wharfe in the Yorkshire Dales were both used in the recent scattering of the ashes of the late Roy Deeming. A party of 14 of us myself, my cousin Christine Coull from Scotland, Derek and Maggie Lynch, Bob and Cathy Hepworth, Alan Black, Doug Hession, Alex and Barry Kirby, Martin Agabeg, Mark Edmundson, Robert Clarke and Neil Peters gathered together for this. Part of Roy's ashes were scattered in the River Wharfe and Bob Hepworth read some words for the scattering and he and I scattered the ashes and Derek made sure I didn't follow the ashes he held onto the back of my coat.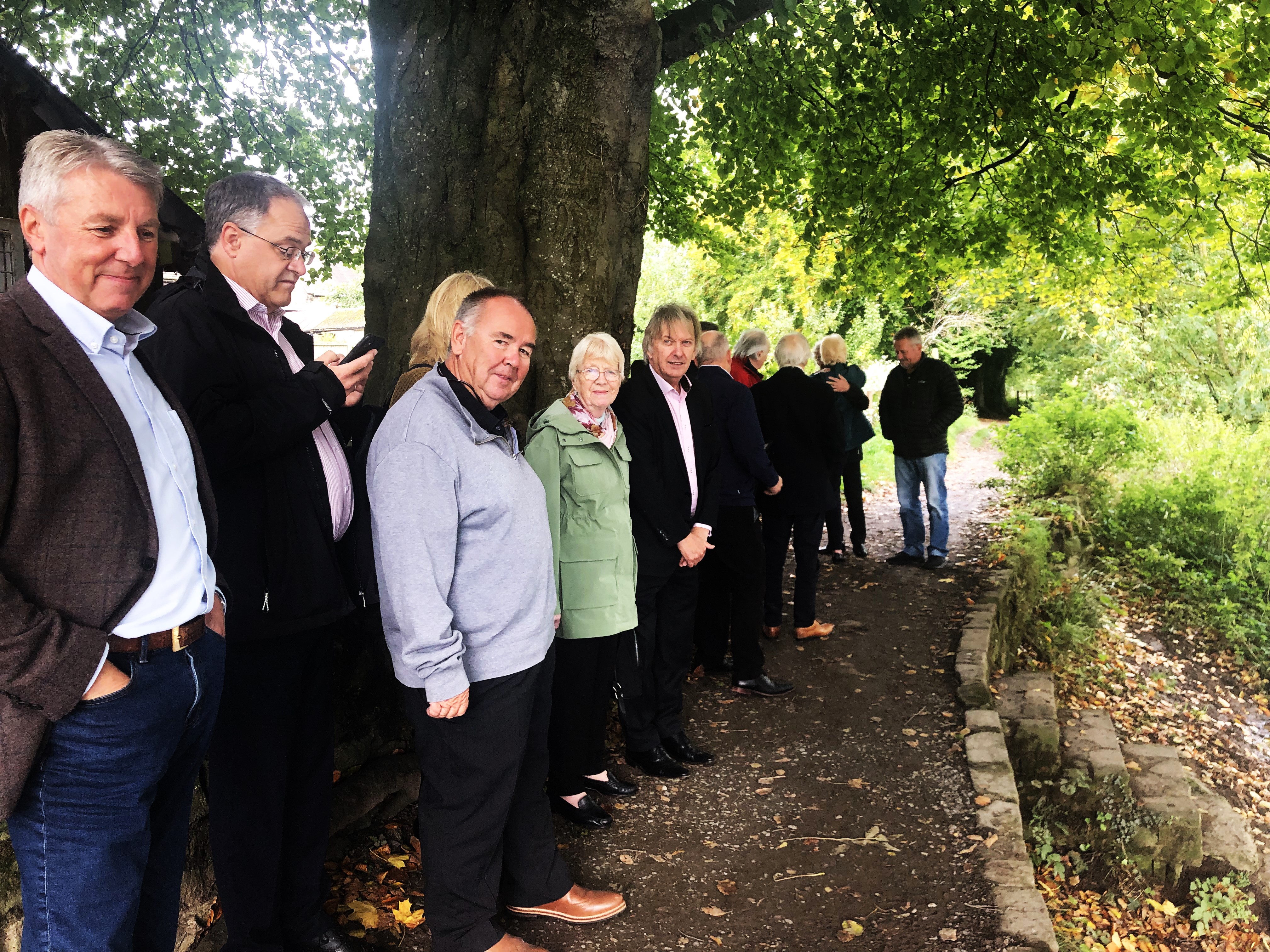 This was followed by sandwiches, cakes and of course a toast to Roy in the local hostelry The Red Lion and Derek Lynch gave the toast to Roy and one to me too, it all made for a pleasant gathering and one which if he could have done Roy would have enjoyed. The area was chosen as this was one that Roy liked, and he used to love to stay at the Red Lion, and for evening dinner the restaurant had sparkling white table cloths and the gong was rung at 8pm sharp for dinner, and again at 8.10pm just in case you were late (this was frowned upon mind you), but if you weren't in the restaurant by 8.15pm then you were not allowed in. After his dinner Roy would have a stroll by the River Wharfe that runs at the side of the Red Lion, and he truly loved it here in Burnsall, so it was only fitting that he should keep 'rollin on the river' as the song goes.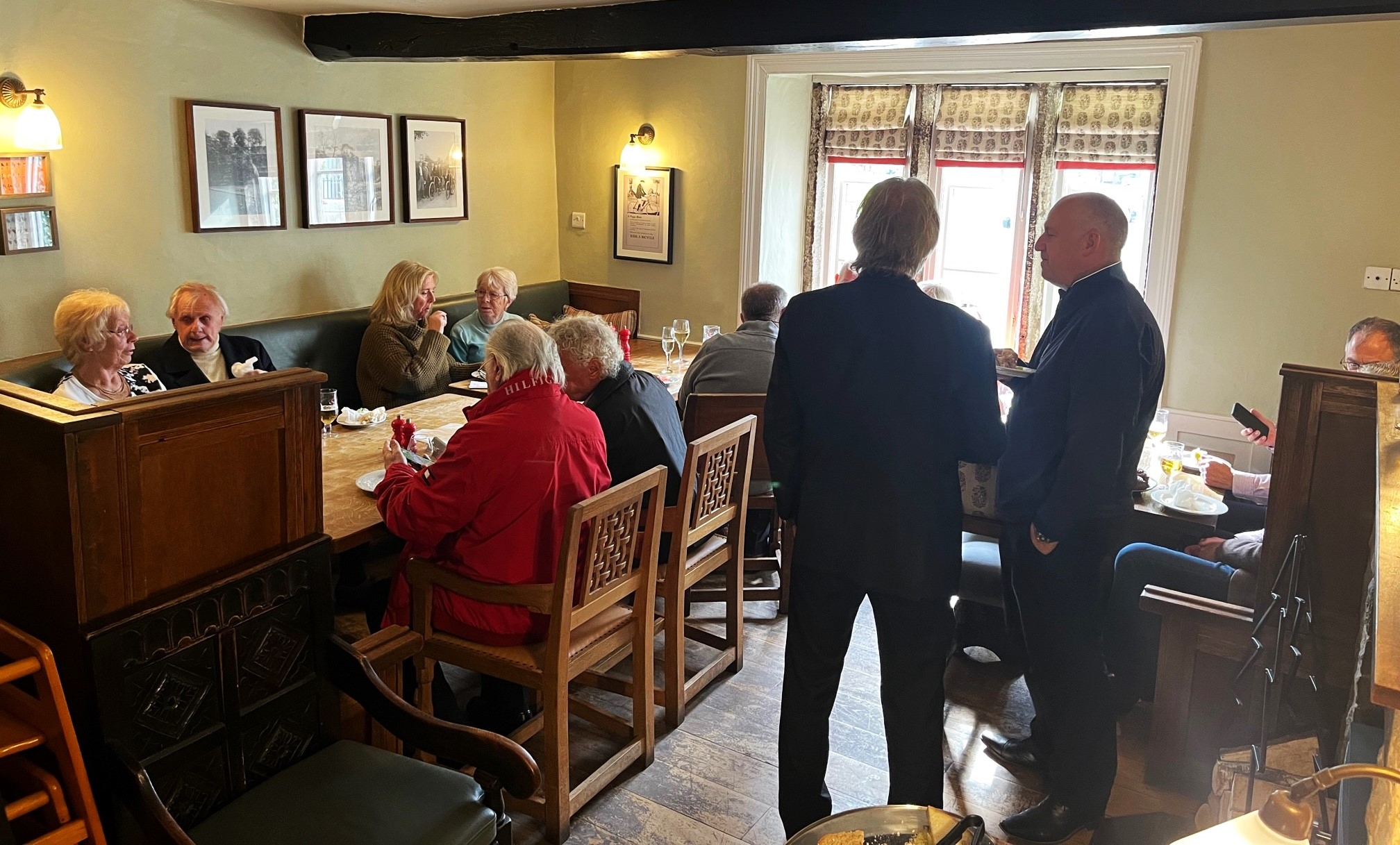 Last month I told you about the accident that Judy Anderson had met with and what had happened to her due to this accident, well this month I am delighted to report that Judy has started physio and even though this is very tough, this resilient lady is battling with it, in the hope of getting back to a more normal state of life, we hope you do too Judy.
I came across this old photo the other day when clearing out my cupboard, and it is of course of the late Jim Crompton and me, and this was at the one and only Old Boys and Girls Luncheon that was held at the Novotel, Hammersmith at the London Previews. I have to say we both look very happy on the photo, maybe we had sampled a glass or two of the wine to make us so happy, who knows??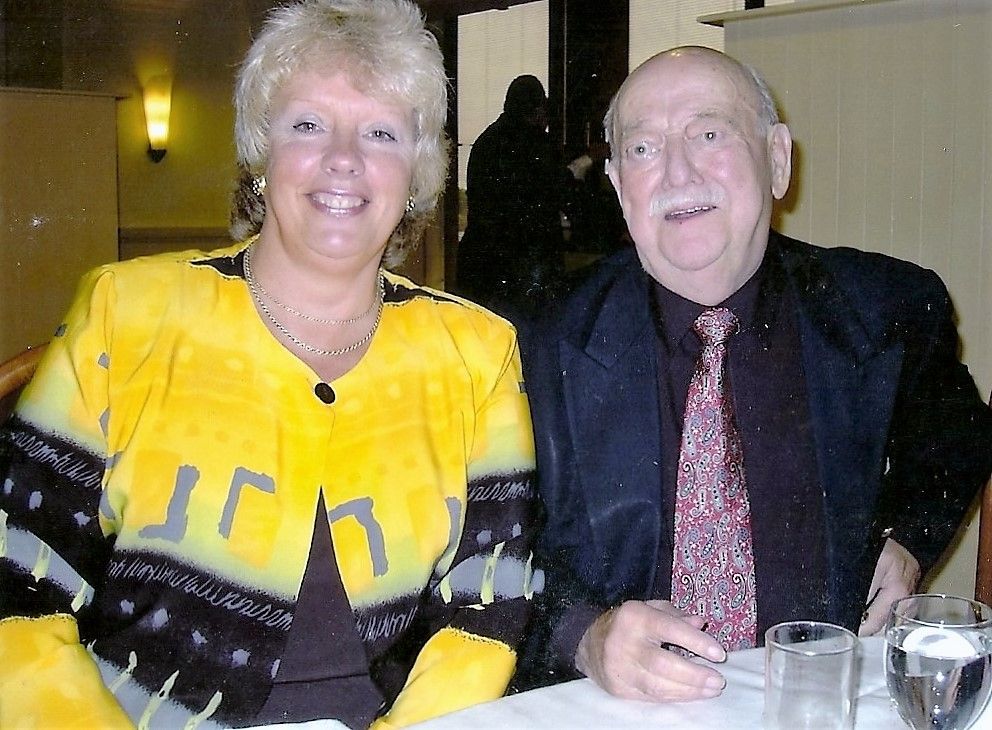 GeWeTe's Robert Clarke enjoyed his holiday in Malta with his son earlier this year that he has been back again but this time with a 'lads party.' They apparently did some of the same things Robert and his son did, but I have a feeling that this time the right or left hand (dependent on whether you are right or left handed) had a lot more use this time, due of course to the lifting of the litres of ale and shots that were consumed, and I'll bet there were some sore heads some days too. Never mind Robert just as long as you enjoyed it that it all that matters, but then again Robert you enjoy life to the full and who can blame you, nobody as life is for living, and I understand your next adventure is something to do with a flight/flying, keep me posted please.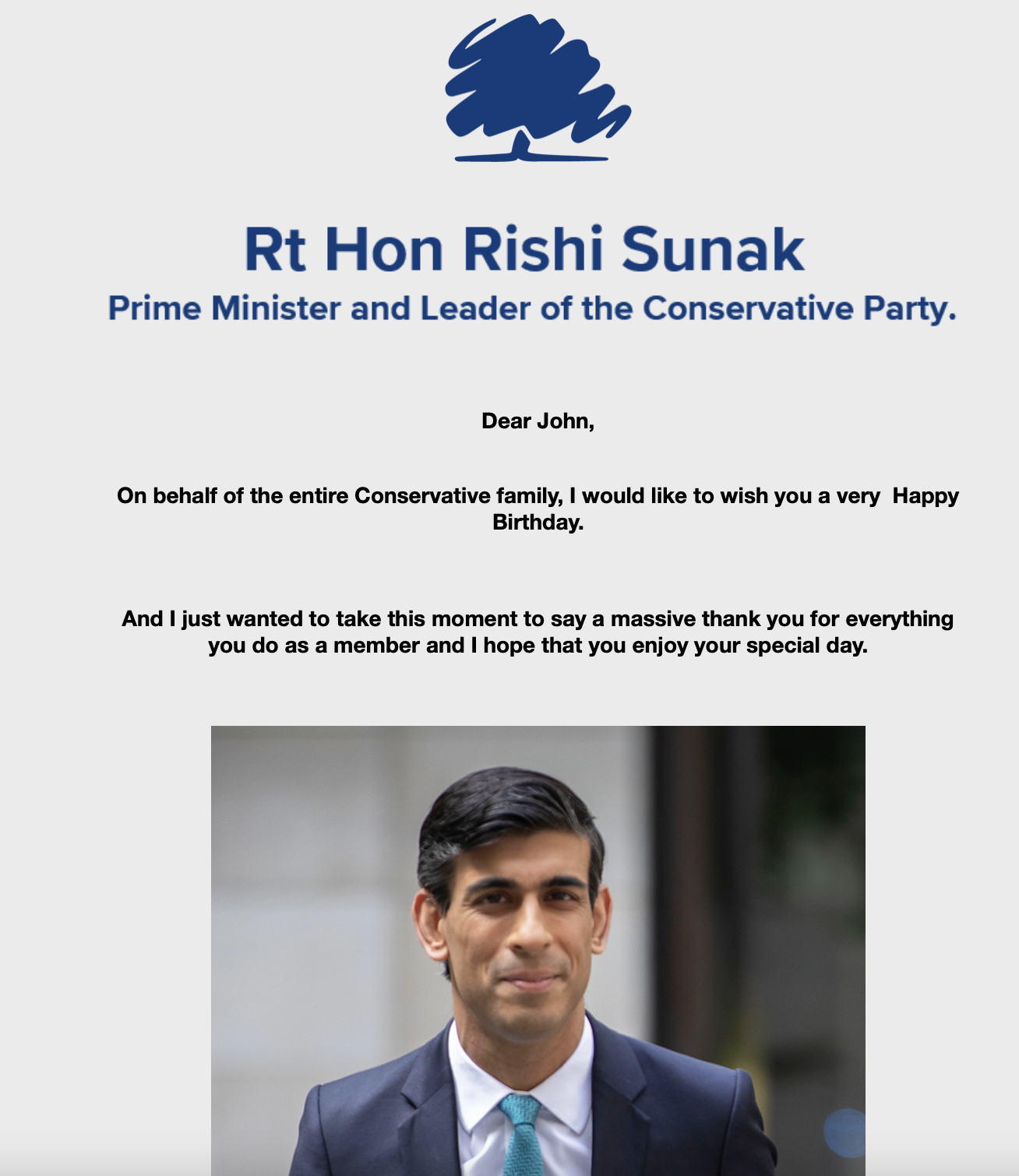 I am sure you will all be pleased to hear that John Stergides Jnr is well on the way to recovery from his battle with cancer, it is always nice to hear people are battling and coming out the other side of this awful disease, just keep up the good work John, we all want to see you back at the shows with your big beaming smile. John celebrated his 40th birthday recently an received a lovely birthday message from non -other than the Prime Minster, Rishi Sunak, which you can all see for yourselves. Congratulations on your 40th John, and you certainly don't look it, I always think of you as a young boy, mind you compared to me you are!!
I am sorry to hear the passing of Alan Wilson, he was part of the industry for many years, I really remember Alan at Aristocrat with the late Bob Old, when he left the amusement industry in the UK he went out to Goa and was still dealing with amusements out in Goa for some years until he felt he had had enough. On his return to the UK he settled in Sidmouth, Devon where he enjoyed his retirement, and sadly passed away there. I am sure all of you that knew Alan will join me in offering condolences to his family, yet another of our stalwarts that has left us recently.
There will be jottings from the recent successful ACOS show next month.
No comments have been posted yet.